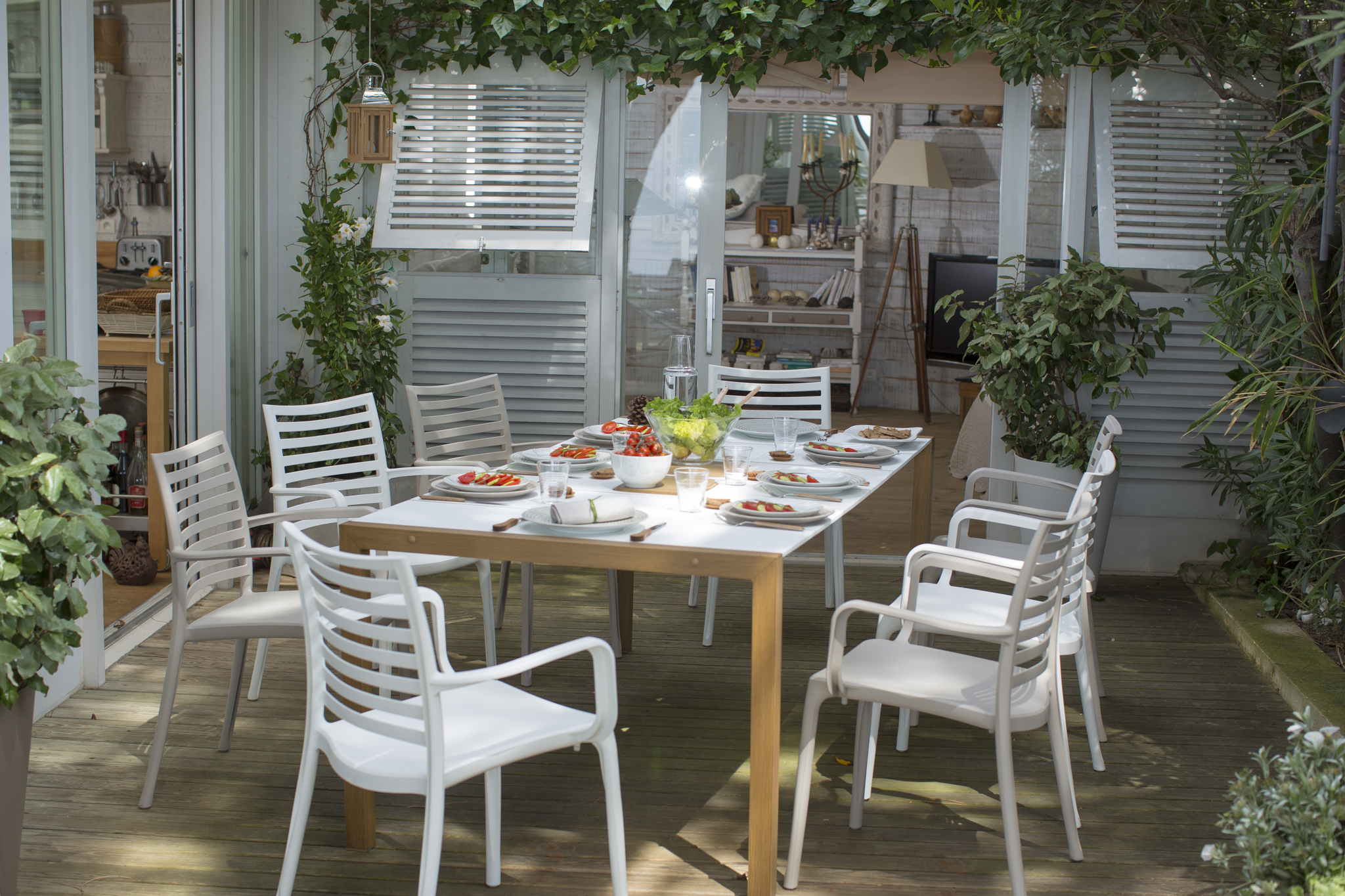 Synthetic resins have limitless possibilities in terms of shape, texture and colour. Our design team is proud to work relentlessly to optimize both uses and perceived value, shaking up habits, revisiting classics and staying in tune with the latest trends.
Mock-ups, 3D illustrations and prototypes are created by our integrated mock-up team before any technical design involving CAD. We regularly carry out consumer tests to choose from the many creative alternatives.
Approximately fifty new designs are reviewed each year, some of which will make it through to the market phase.
Some recent innovations 
Sunset, 1st injected resin sling chaise   integrating aluminium particles 
Element Premium, 1st adhesive resin wall panelling  featuring embossed relief (2014)
Tokyo Twinkoncept, 1st stackable decorative container 
Reverso, 1st  highly customizable stadium seat
Tokyo Multikonnect, the 1st  endless window box
Gx Wall, ready-to-install adhesive wallboards