Grosfillex is specialised in resins and has obtained ISO 9001 certification for the design, manufacture and distribution of plastic-based products for use in homes and in the home environment.
The company compounds its own materials; as a result it keeps control over all stages of the manufacturing process. Each year, 30,000 tons of materials are transformed at the different Grosfillex industrial sites.

Grosfillex masters a wide range of processing technologies (compounding, PVC extrusion, injection, rotational moulding, blowing, gas-assisted injection, patterning…) and materials (polypropylene, PVC, PMMA, polycarbonate, ABS…).

.
With 50% of its activity dedicated to industry customers (Construction, Hotels, Restaurants, Stadiums, local communities), Grosfillex abides by the most demanding international standards, and its products are tested and certified by approved independent laboratories. In order to plan ahead and for enhanced reliability, the company has also invested in its own testing laboratories where products are tested to strict requirements well beyond those of the current standards.
INJECTION - Blow moulding - 
More than one million items of garden furniture are made at our Grosfillex plants and exported all over the world.
Miami folding chair, Fidji sun lounger, Vega table… These 100% resin best-sellers have enjoyed sales ranging from 1.6 to 5.5 million since their creation, and hundreds of thousands of these items are still produced each year!
Communities are not forgotten with the creation in 1985 of the Denver chair, which sales have exceeded one million. Grosfillex also manufactures stadium seats that outfit the Stade de France for example, but also stadiums in Sevilla, Shanghai, Abu Dhabi, Hamburg, Hanoi and Istanbul....
Grosfillex integrates the latest technological advances to propose products that are always innovative and aesthetic: for example gas injection for our new collections of seats.
Every colour becomes possible.
For our range of planters, Grosfillex also uses transformation processes including blowing.
EXTRUSION (from A to Z)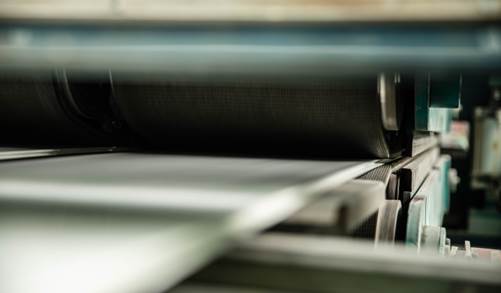 Decorative wall panelling – garden sheds – storage – folding doors
* We compound our own materials, which enables us to propose
  a broad range of colours while ensuring optimal quality
* 35 tonnes of PVC transformed per day
* More than 3.5 million sqm of extruded decorative wall panels 
  produced each year
* More than 180 designs
* More than 23.000 folding doors
Digital printing: a 600 m² workshop dedicated to bespoke decorative wall panels
> Watch our video on our wall covering range; a French know-how with men and women committed for more than 90 years!


Windows extrusion & assembling - Integration from A to Z
100% French made PVC windows
A site approved for our certified products:
Our production capacity, combined with our expertise in all stages of the installation of our products means we are a national leader in windows.
> 40 years' experience
> 1 700 windows per day
> + 1 million houses and apartments outfitted
> More than 4 000 t of PVC extruded per year
> Gold Medal Batimat 2011 trade fait
A section dedicated to aluminium windows
at our Montréal-la-Cluse factory
3,000 sqm of premises
A pool of new machines for profile assembling
Continuous training of the teams
Aluminium windows entirely made in France & 100% recyclable